aMontanaView
I am selling at
Artisans on Second, 175 S Second St, Hamilton, MT 59840 - 406.961.9600
Visit Facebook
aMontanaView on Facebook
Please leave comments! You can also email me at
aMontanaView@outlook.com
. About me: I live south of Missoula, Montana on the west side of the Bitterroot valley. Many of my photos are taken here in western Montana, but also around the world. I love being outdoors. I hike, bike, fish, hunt, ski and ALWAYS take photos. I use a Canon 7D and 5D Mark III (with a few lenses and tripods) and shoot in RAW. I process my photos into JPG with Adobe Lightroom with as few adjustments as possible.
KM Theatre concert in Kalispell, MT
2011 Concert information: Downtown Kalispell's WinterFest! Concert Series continues with Montana's premiere bluegrass band PINEGRASS at the KM Theatre. Date: Friday, March 04, 2011 - 7:30 pm to 9:30 pm Contact Info: email pam@downtownkalispell.com
Pinegrass, a bluegrass band, in concert, Kalispell, MT on November 14, 2009.
Music starts at 7:30 pm.
Performance is at the KM Theater. See below for ticket information.
40 Second Street East Kalispell, Mt 59901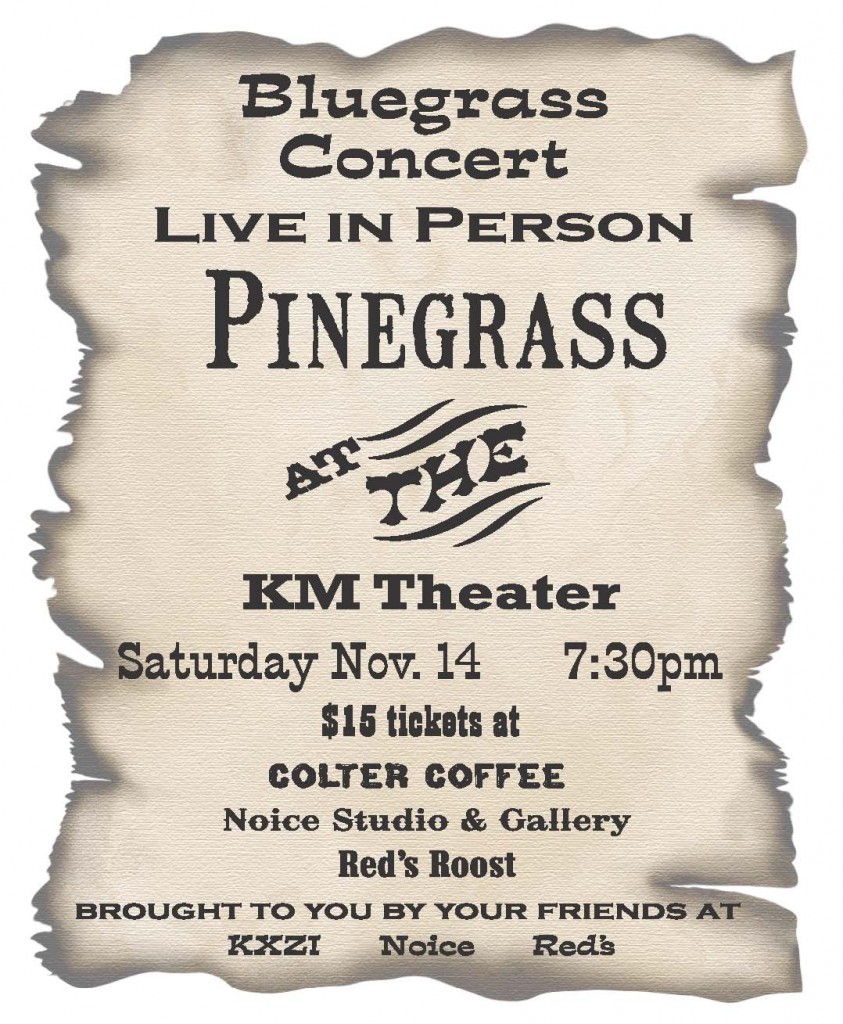 $15 tickets are available at
Read More